HOW TO DETERMINE YOUR GLOVE SIZE
Upwards of 50% of golfers are estimated to be wearing the wrong glove size. Most are wearing a glove that is too big. Your glove is the closest point of contact with your club; it should fit like a second skin. Any movement between hand and glove could compromise your swing.

How to Determine Your Glove Size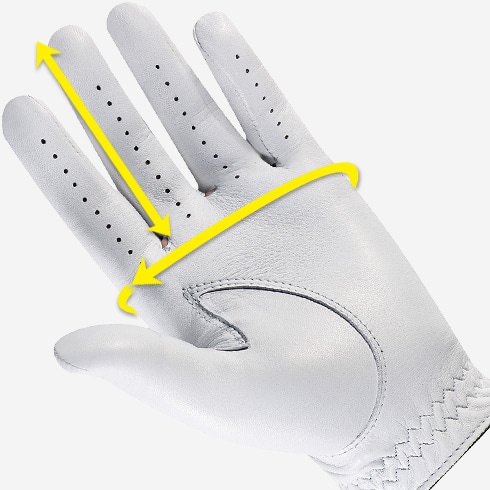 Two measurements determine your glove size:
Length of middle finger
Circumference of the hand measured around the first knuckle (excluding the thumb)
To measure your hand, download and print the following PDF on standard letter sized paper (8.5" x 11").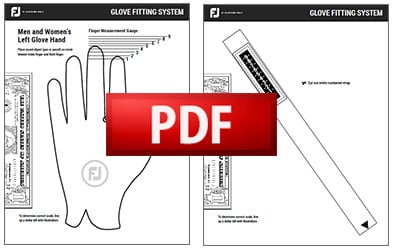 The first page is a guide to measure the length of your middle finger. The second page has a ruler you can cut out to measure the circumference of your hand. Use those two measurements to find your size in the following chart.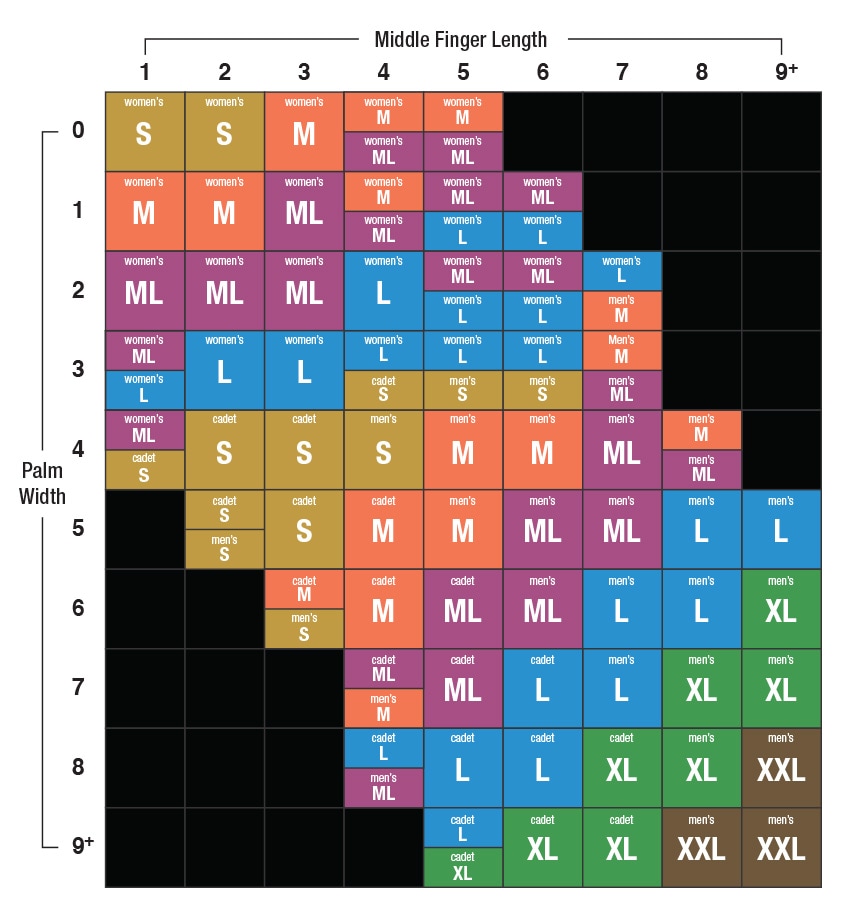 Sizing Tips:
If you fall between two sizes, try the smaller size first.
If your size comes out different from what you normally wear, try the size we recommend first.
If your Finger Length number is LESS than your Palm Width number, try a Cadet glove in your size.
If your Finger Length and Palm Width number differ by more than 2 than you will want to try on several sizes to determine the best compromise.
For some men, a Womens glove may be your best option. Several FootJoy tour players wear a Womens glove on tour for optimal performance.
Always try the glove on to ensure proper fit.
Check your size at the start of every season, it can change over time.
Be sure to read Are you wearing the right size glove? before making a final glove size determination.